Walk Through Christmas Lights in Ashburn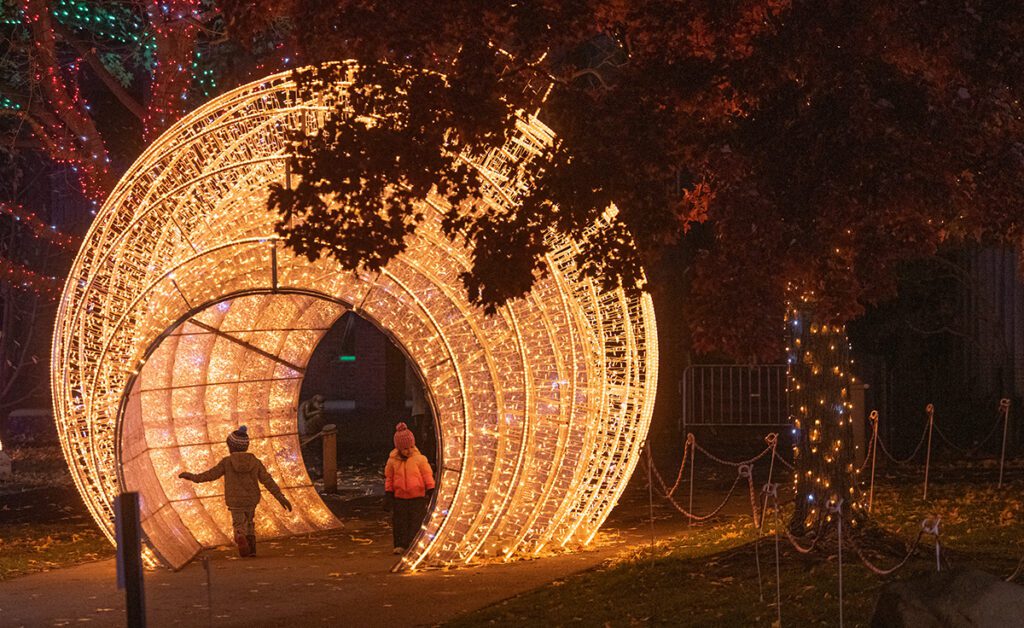 Walking in a Winter Wonderland
Are you in search of a delightful walk through Christmas lights near Ashburn, VA? Look no further! Discover one of the most technologically advanced Light Shows in the country at Winter City Lights. Where every night is a magical holiday experience featuring over  1 million twinkling lights spread across 18-acres of an outdoor winter wonderland where it is guaranteed to enjoy a nightly snowfall
The Ultimate Walk Through Christmas Light Show
Winter City Lights hosts the largest light show in Ashburn, DMV area, promising to immerse you in the holiday spirit like never before. Whether you're planning a romantic holiday date night, organizing a group tour with friends, or bringing the whole family along, this is the perfect destination for festive holiday festivities.
What Awaits You at Winter City Lights
As you explore Winter City Lights, you'll embark on a captivating 1.5-mile journey through outdoor Christmas lights and displays. Highlights include:
Enormous Christmas ornaments that will fill you with wonder.
Lighted tunnels that create an enchanting holiday atmosphere.
A must-see Christmas Light Show synchronized to holiday music.
A whimsical 52-foot high "dancing" Christmas tree. And more!
Extend the Fun Beyond Lights:
After you've strolled through the Walk Through Christmas Lights in Ashburn, be sure to indulge in the following exciting activities at Winter City Lights:
An exhilarating 8-lane Snow Tubing Ride for those seeking adventure.
Cozy bonfires to warm your spirits.
Mouthwatering s'mores to satisfy your cravings.
Delicious funnel cakes, hot chocolate, and more to complete your holiday experience
Capture the Moments
Relive the magic and share the enchantment with others by viewing photos of our Walk Through Christmas Lights Don't miss the opportunity to experience the enchantment of walk through Christmas lights at Winter City Lights. Purchase your tickets now before the holiday season draws to a close.