5 Reasons to Visit Winter City Lights this December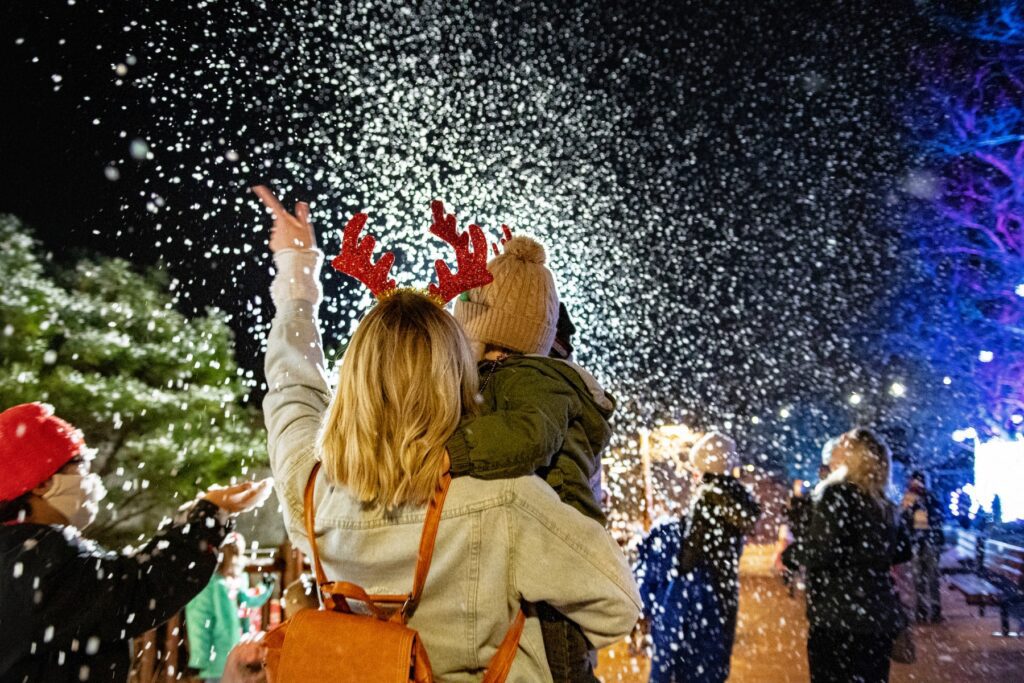 Although a significant draw for citizens of Germany and other European countries, Christmas markets and attractions never quite took off the same way in America—until now. Winter-themed attractions have grown in popularity during the past several years, springing up on the East Coast in New York City and Philadelphia. Now, this new tradition finds its way down to the DMV as Winter City Lights. An enchanting venue of outdoor Christmas decorations and twinkling lights, Winter City Lights offers magical Yuletide experiences for residents of the Baltimore, MD, region.
From Steelhead Productions, the team behind Field of Screams Maryland, this wintertime wonderland features over 1 million Christmas lights across 18 acres. Tickets are available now for nights in November and December, including group tour options for 15 or more people. Can't make it to Enchant DC this year? Ready for something new? Come to Winter City Lights and see one of the largest light shows in the country!
Below, we list several further reasons to visit Winter City Lights:
Get in the Holiday Spirit
First, how better to prepare for the holiday season than visit a place designed to celebrate it? As with Europe's finest Christmas markets, Winter City Lights delivers an immersive experience that can bring out holiday enthusiasm in any Scrooge. Whether you enjoy treats among our 14 bonfires or wander our mile-and-a-half trail of Christmas decorations, we expect you'll find much to celebrate.
Enchanting Lights and Decorations
Many people take pride in their home Christmas decorations. After all, they work hard to deck the halls and rock a Christmas tree! Nevertheless, the Steelhead Productions crew has both professional experience and the resources to bring their Christmas spirit to life. These factors allow us to create a holiday attraction for the ages.

Alongside an enchanted 52-foot high programmable tree and 200-foot diameter canopy of Christmas lights, our walkthrough outdoor lighted Christmas ornament will be a photogenic feature. We can also guarantee Winter City snow will fall every night! Come find inspiration among our twinkling outdoor Christmas decorations.

Heartwarming Food and Beverages
Can anything beat warm, filling foods on cool winter nights? At Winter City Lights, we offer a menu stocked with freshly made pizza, barbecue sandwiches, burgers, fries, funnel cakes, and more! To top it all off, we serve piping hot cocoa—and wintertime libations—to round off the experience. Enjoy these delights while gazing at our Christmas lights!

Holiday-Themed Rides and Games
Those inclined for extra excitement may purchase an additional pass for the Winter City Lights experience, which grants access to our snow-tubing ride and ax-throwing area. Passholders may ride the snow-tubing attraction an unlimited number of times over 2 hours! We've also designed a range under a pole barn for our ax throwers.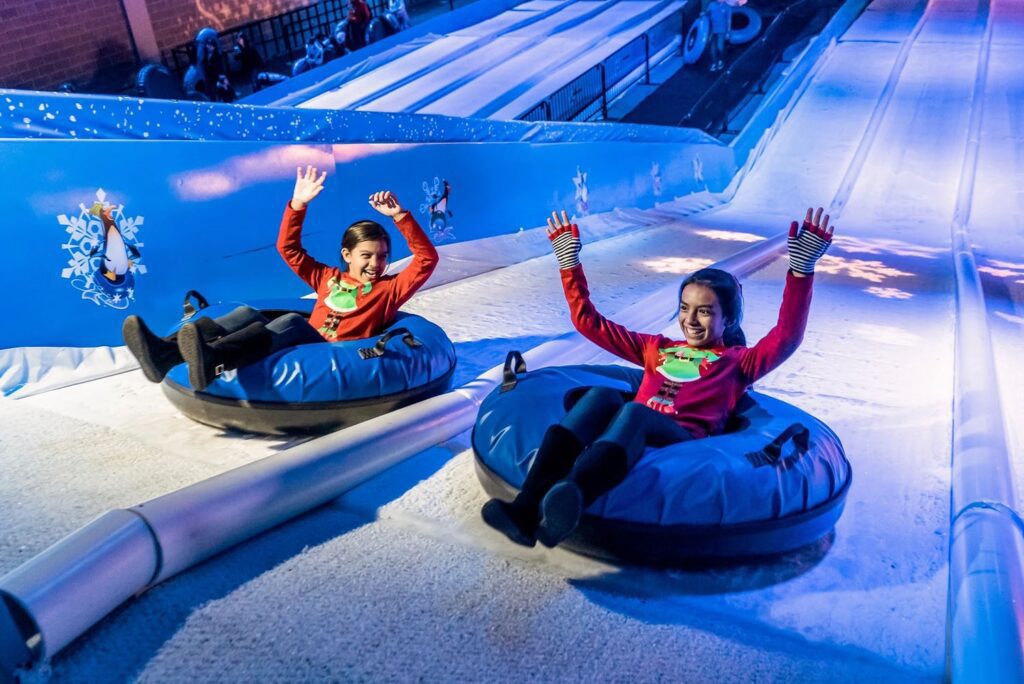 Start/Participate in Tradition
The opening of Winter City Lights marks the kick-off of a new wintertime tradition. Purchase your tickets and attend this year so you can be present for the start of a new holiday custom. We aim to deliver a Christmas lights and decorations attraction above all others in the country!
Outdoor Christmas Decorations and Winter City Lights for Baltimore, MD, Residents!
While Christmas has enjoyed massive popularity over the decades, Christmas markets and attractions are gaining steam in the US. Now, the Steelhead Productions team is proud to present Winter City Lights, the headquarters of outdoor Christmas decorations and festivities for the Baltimore, MD, region. Our breathtaking lights will enchant visitors of all ages come November. Reserve your ticket today online or at (888) 720-1112!