Everything You Need to Know About Winter City Lights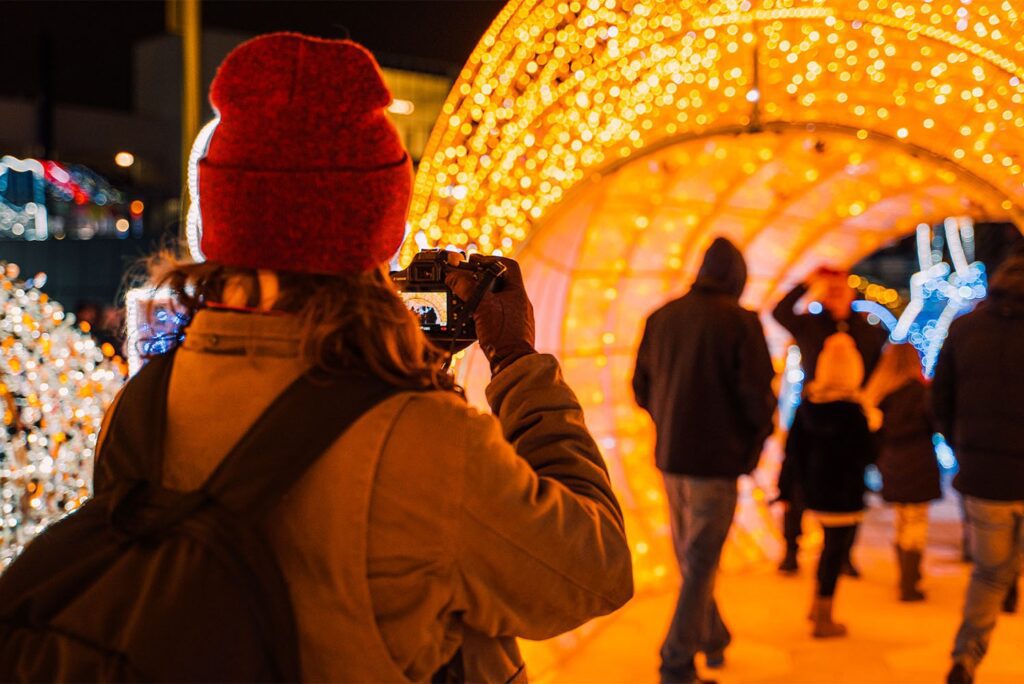 Now that Halloween has come and gone, another set of festivities is inbound: the winter holidays! Twinkling lights will be strung, menorah candles set out, chestnuts roasted—all we'll need is some snow. DMV residents can find that and an outdoor Christmas light show this holiday season at Winter City Lights! Brought to life by Steelhead Productions, the team behind Field of Screams Maryland, Winter City Lights will feature one million Christmas lights and fresh snow every night on its 18-acre compound.
Drawing in folks from Frederick, VA, and beyond, this holiday season attraction revolves around a 1.5-mile Christmas lights walk through festive displays. Moreover, anyone who wishes to sit back and enjoy the evening air can do so around their 14 bonfires over hot chocolate and other concession snacks. Can't make it to Enchant DC this year? Purchase your Winter City Lights tickets online (which come with free parking!) or call (888) 720-1112 today! You can also sign up for their email subscription list for news on reduced prices and deals.
Below, we describe what you can expect from Winter City Lights and some general attraction policies:
General & Exclusive Attractions
Steelhead Productions' holiday extravaganza includes general-admission and limited-opening attractions. All tickets provide access to the 18-acre event featuring a 52-foot tall Christmas tree (bearing programmable lights), a 200-foot wide canopy of Christmas lights, the 1.5-mile long mulched trail through the holiday displays, and the bonfire area with open seating. Additionally, ticket holders receive free parking, access to the Snowball Cafe, and the chance to watch the compound's "snow" storms every half hour.
Access to the additional attractions—specifically the Penguin Plunge Snow Tubing Ride and the Lumberjack Axe Toss—can be purchased online with general entry tickets or on-site (general entry tickets are not for sale on-site). That said, organizers have limited openings for the extra attractions. They encourage folks to purchase the tickets online ASAP, as they're already selling fast!
No matter which passes you purchase, you'll find that Winter City Lights attractions inspire the holiday spirit!
Ticketing
The Winter City Lights festivities will occur over the last two weekends of November and throughout December (including Christmas Eve!). Steelhead Productions offers a set number of tickets for each night, available for purchase now until they run out. Again, anyone interested in reduced prices can sign up for their email list, which announces deals.
Interested families with infants will be happy to hear that kids under 4 years old may attend Winter City Lights for free. Nevertheless, visitors must complete an electronic liability release and waiver; the confirmation email for doing so is required for entry. Additionally, ticket prices rise slightly on dates close to Christmas.
Appropriate Dress and Age Limit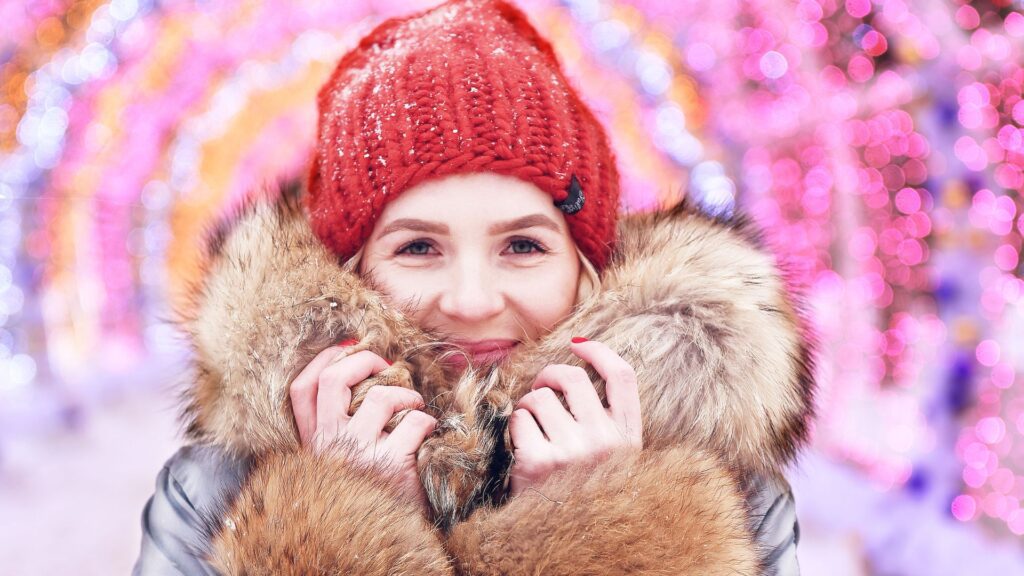 As an outdoor Christmas decorations attraction, Winter City Lights requires appropriate clothing. Everyone should bring comfortable coats, gloves, and hats to adjust for the evening temperature as needed. While hot refreshments and bonfires will be available, those amenities cannot replace commonsense thermal insulation.
Winter City Lights' main attraction, the 1.5-mile Christmas lights trail, follows a path through a forest with a few steep inclines. Although it is designed for all ages and mulched by event staff, attendants should wear sturdy shoes or boots (leave high heels and flip-flops at home.). Expect to walk for about 50 minutes on a path that, at times, may be dark or damp. Anyone with chronic health issues should proceed with caution. Additionally, since no strollers are allowed on the trail, parents may end up carrying any children they bring along.
Winter City Lights also offers a Mini Christmas lights trail as an accessible, yet analogous, experience to the 1.5-mile one. This shorter hike—a "trail within a trail"—is half the distance of the standard one and avoids the steepest hills. Staff members hope this alternative to the conventional trail allows visitors with health limitations to enjoy the enchanting lights and decorations.
Attendance Policies and Weather Delays
As opposed to other light shows in the DMV, Winter City Lights allows guests to remain on-site until we close. All attendants may enjoy the bonfires and Christmas lights for as long as they like! Moreover, visitors with a Penguin Plunge Snow Tubing pass may use the ride as much as they wish.
Finally, should inclement weather set it, we will suspend operations and announce closure as the situation demands. Anyone with a ticket for a night we close may attend another night from the remaining options. Although we'd like to be open no matter what, closing for bad weather protects the safety of our staff and guests (who might enjoy a scary Christmas movie instead!). While we cannot offer refunds, our tickets are good for future years.
Tickets for Steelhead's Outdoor Christmas Light Show Available to Frederick, VA, Residents!
Why hang around a crowded concrete stadium in the city? This season's best Christmas light show and decorations are at Winter City Lights! Steelhead Productions has transformed its Field of Screams Maryland compound into a winter wonderland for families and attendants of all ages. Skip the lines and crowds at the Enchant light show; explore a festive 18 acres decked with holiday cheer. For more information or to reserve your tickets, call us at (888) 720-1112 or visit our website today!