6 Christmas Date Night Ideas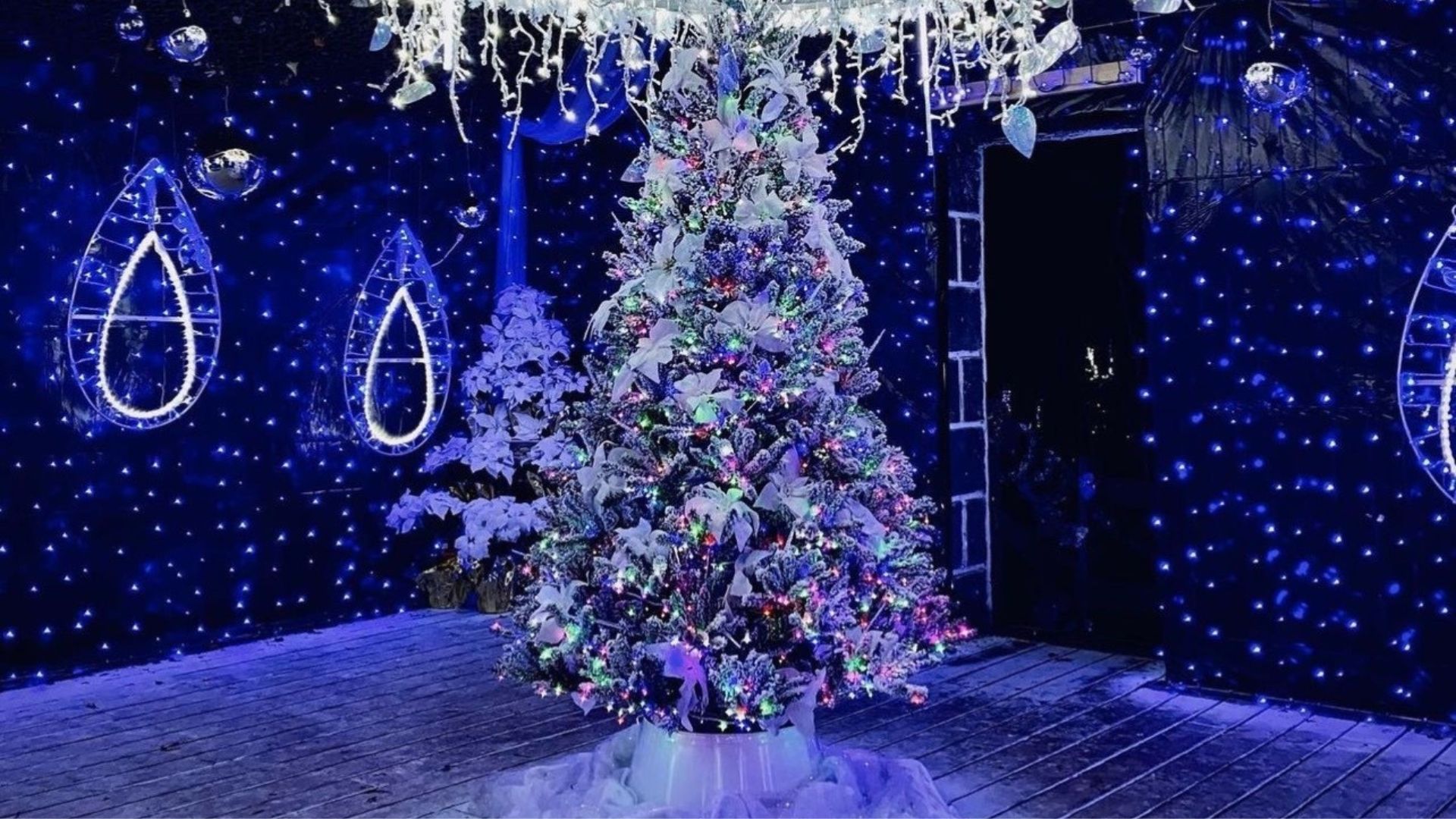 Winter nights are perfect opportunities to cozy up at home with someone special. But what if you want to venture out into the cold evenings? What fun date ideas can you share? While going out to dinner or watching a movie are reliable plans, a holiday-inspired activity—especially one that you've never tried before—can be an exciting and much-needed change of scenery! Baking cookies for loved ones, a heartwarming movie in a cinema, or a trip to a Christmas holiday light event will fill the bill and bring you and your loved one even closer this holiday season.
From the same team that brought you Field of Screams Maryland comes Winter City Lights, an enchanting Christmas light show for people of all ages. Residents in and around Frederick, VA, looking for something unique and fun to do for a holiday date night can explore and bask in the glow of outdoor Christmas decorations and twinkling lights across 18 acres. To learn more about how Winter City Lights can make memories that last a lifetime, call (888) 720-1112 today!
Below, we offer 6 holiday-inspired date night ideas:
Christmas Movie Night at a Theater
Cuddling up with your significant other to watch classic Christmas movies is an annual joy for many. Yet experiencing those timeless tales on the big screen can shake up your standard date nights! Theaters frequently screen popular holiday movies during the most wonderful time of the year, so keep your eyes peeled for announcements of their annual showings!
Whether you prefer an animated flick like How The Grinch Stole Christmas, a classic like It's A Wonderful Life, or a modern feature like Happiest Season or Elf, a holiday movie in a theater can make your Christmas tradition special. Sharing this experience with a loved one also offers a special way to bond.
Go Christmas Tree Shopping
Christmas tree farms are another heartwarming and satisfying holiday date experience. Doing so can be part of a larger experience that includes walking around the farm, sipping cups of cocoa, choosing the tree you two like, and decorating it once you return home.
For an added experience, making ornaments provides a vintage holiday feel. There's something special about looking at your tree and seeing your work there. Then, you can turn it into a holiday tradition of your own!
Go Ice Skating
As far as romantic winter dates go, ice skating—and sometimes falling over one another—ranks high in popularity. What a perfect excuse to hold tight to your partner and share a few laughs! If it's been a few years since you've last gone, don't worry: plenty of people will be holding hands and tumbling all over one another. You can warm up after at the snack stand and take some great pictures.
Bake Cookies
What's the holiday season without Christmas cookies? Baking brings people together, no matter their skill set! Even better than baking cookies together is deciding what to bake: a classic chocolate chip, some delicious shortbreads, or maybe some gingerbread men you can decorate with candy and icing!
If you're a person who likes to stay in, baking cookies is a quintessential date night that allows you to make memories right inside your kitchen. Moreover, the heartwarming time and activity together will bring you and your partner closer.
Take a Sleigh Ride
Make your dreams come true with an authentic sleigh ride this holiday season. Imagine riding in a horse-drawn sleigh cozied up next to your partner, enjoying the sights and sounds of people shopping, playing in the snow, and singing Christmas carols!
If you don't have any sleigh ride experiences nearby, try driving around to look at Christmas lights in neighboring towns or cities at night. You can play Christmas music on the radio, drive slowly, and take in the gorgeous colorful lights—free of charge!
6. Visit Winter City Lights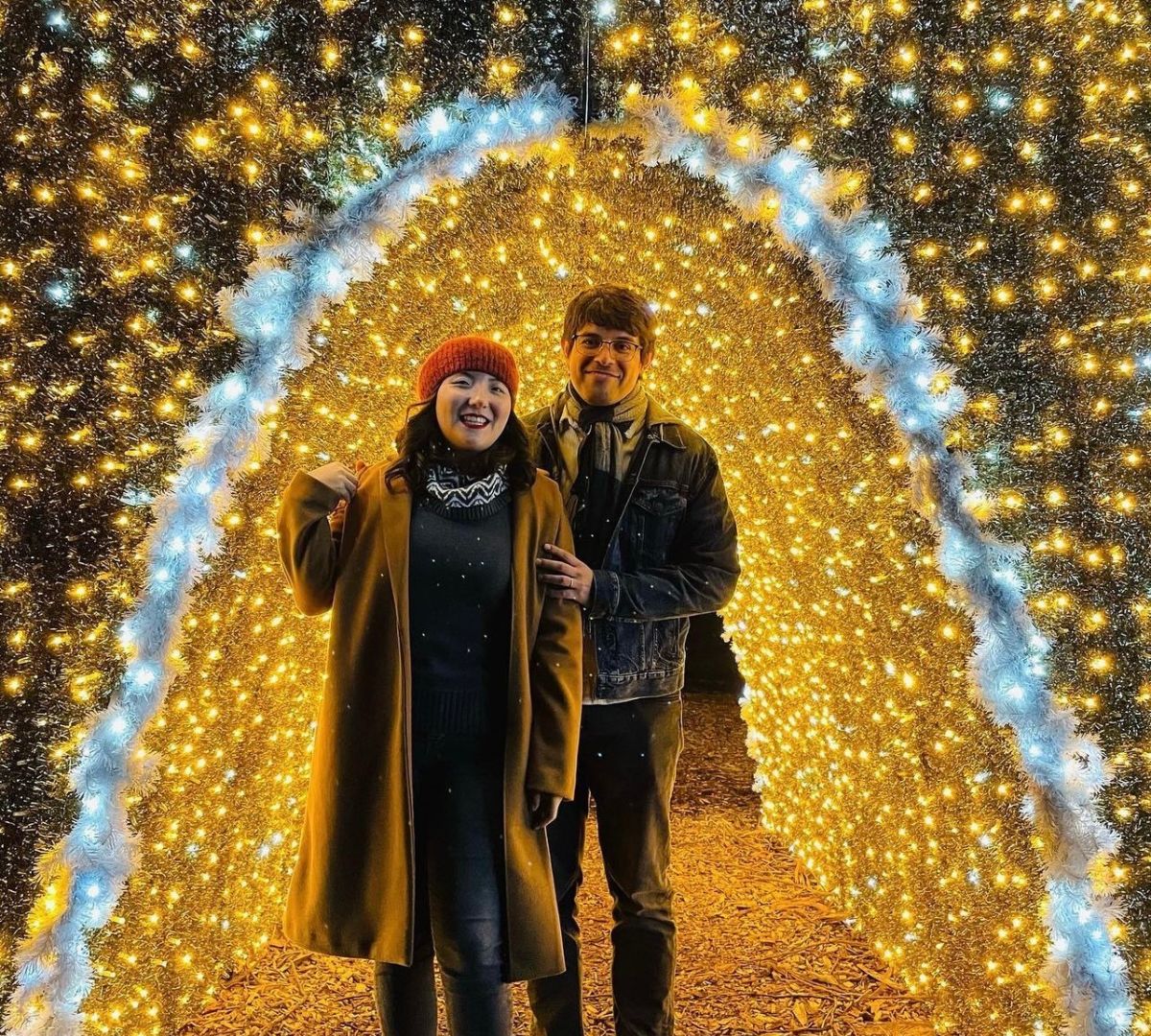 If you want a fun winter adventure complete with hot chocolate, snow tube rides, and a giant Christmas tree, look no further than Winter City Lights. This thrilling winter attraction boasts dazzling Christmas lights and an enchanted 52-foot-tall tree! The compound also contains 14 bonfires, a 200-foot diameter canopy, and over 1 million twinkling lights.
Winter City Lights is the perfect date night spot to get cozy and enjoy the scenery. The chilly weather gives you a great excuse to snuggle in close and enjoy your date's company!
Discover Christmas Holiday Light Events in Frederick, VA!
Pulling in folks from Frederick, VA, and beyond, Winter City Lights is a Christmas holiday light event with festive displays, gorgeous lights, and tasty treats! It features over 1 million Christmas lights, steaming mugs of hot chocolate, and bonfires to keep warm once you've finished your stroll through the attractions. If you're tired of the routine date ideas, go to Winter City Lights to get in the holiday spirit and try something new! Reserve tickets today online or at (888) 720-1112.