Visitors Relive Winter City Lights 2022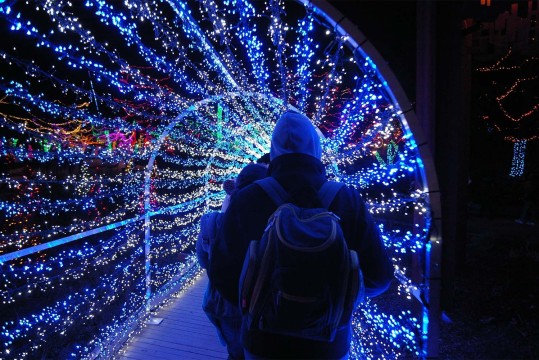 During its inaugural year, Winter City Lights had thousands of visitors attend its walkthrough Christmas lights attractions! The immersive experience—including a 1.5-mile trail, roaring bonfires, and decadent concession fare—kindled a holiday spirit in all who came. Many visitors shared their outstanding experiences in online reviews and promised to return in 2023. Steelhead Productions is thrilled by the positive response to its enchanting Christmas lights festivities and looks forward to receiving new, ecstatic visitors come next holiday season.
With over 1 million twinkling lights across 18 acres and activities for the whole family, Winter City Lights is Maryland's newest holiday tradition! Put on by the same acclaimed team behind Field of Screams Maryland, Winter City Lights features a 52-foot high Christmas tree with programmable lights, a 200-foot diameter lights canopy, an 8-lane snow tubing ride, and more. Conveniently located between Frederick, Baltimore, and DC, we deliver celebrations guaranteed to put you in a festive mood. Call us at (888) 720-1112 to learn more about ticketing options and availability for next year.
Magical Experiences from Winter City Lights' 2022 Season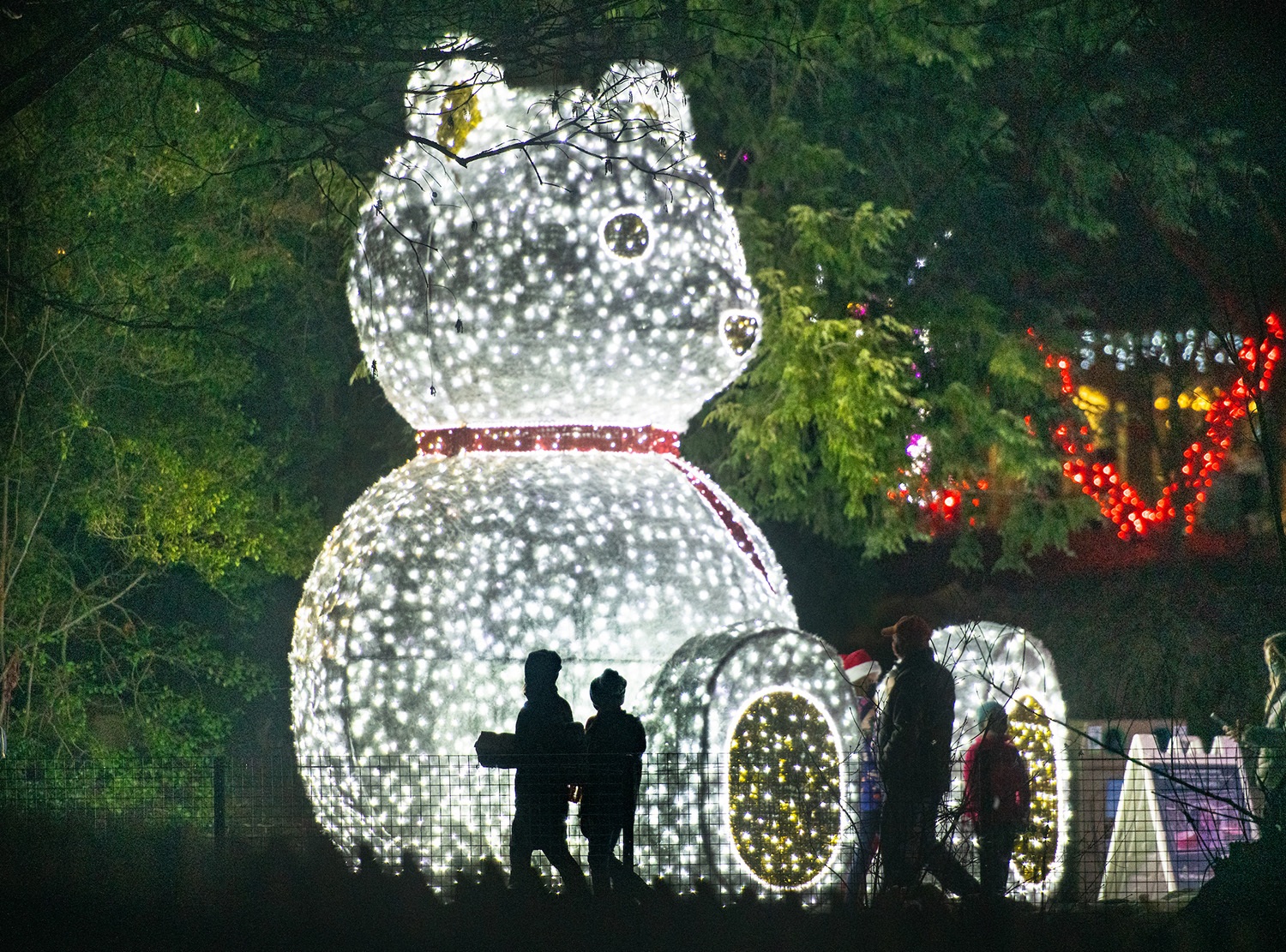 The reviews quoted below appear online. We edited them lightly for clarity.
After several years of planning and development, Steelhead went all in to create an exceptional Christmas event. New ventures always come with risk, but the gamble paid off, and a holiday pastime was born. A visitor named Daniella Roberge wrote, "Winter City Lights is officially a family holiday tradition from here on out!! We had so much fun with our big group that included teens, adults in their 20s and 30s, parents, and grandparents in their 90s."
Another guest, Ashaad E., called it "everything you need to get in the holiday spirit!" Of particular note: "Fire pits stayed stocked with fresh fire wood. The kids were well entertained. The staff is amazing. Plenty of fairly inexpensive food options. The lights were well thought out. The light show and tubing were well done. The trail is magnificent." What more can you ask for from a holiday event?
Numerous guests noted that the attractions were suitable for a date night or family outing as long as everyone came prepared. Dean M. called it a "stunning display of lights, Christmas/wintertime music, bonfires, great variety of food, face painting for the kids, artificial snow, a huge ice slide, and more!" He also recommended that guests "Dress warm and bring gloves because you'll want to stay for a while to just enjoy the magical atmosphere."
One Local Guide Reviewer, Rajesh J., named Winter City Lights "one of the best holiday light events I've seen" compared to Enchant Christmas and the Symphony of Lights. He explained, "WCL was better since it was more spread out and less packed." Reviewer Anne P. specified, "The trail was magical from start to finish, and the snow tubing and ax throwing rounded out our perfect evening!"
Steelhead Productions is ecstatic to get such a warm response, and they're preparing to return next year with updated sights and experiences!
Winter City Lights: Maryland's Walkthrough Christmas Lights Experience
Whether or not you made it to Winter City Lights 2022, you can look forward to Steelhead Productions' Winter City Lights 2023! The team is planning another extraordinary walkthrough Christmas lights attraction that captures the wonder and beauty of the season. Additionally, they're preparing for this year's Field of Screams Maryland in the fall. Maryland residents interested in these attractions can call (888) 720-1112 for ticketing and attraction details today!