What Makes a Great Christmas Light Display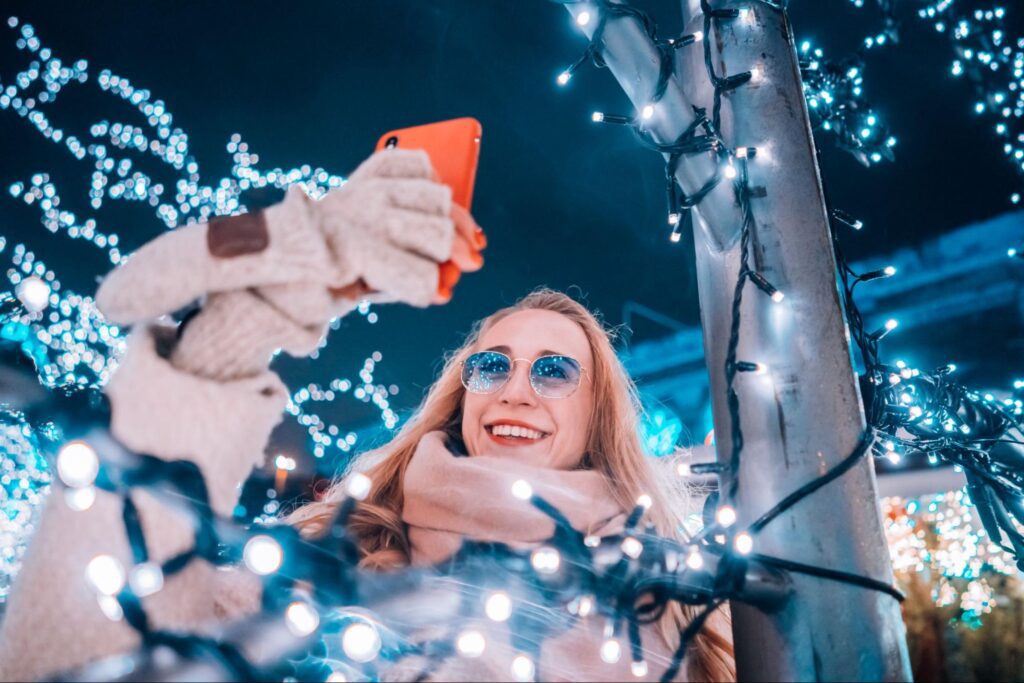 Ah, the cold winter months—a perfect time to go outside! If you're bored of watching Netflix on the couch all holiday season, why not visit a Christmas light display? From twinkling lights and classic tunes to tasty treats and fun activities, these attractions will have you feeling merry and bright. Coats, blankets, hot cocoa—and your loved ones—will keep you warm! If you're looking for the perfect holiday excursion, learn what makes the best Christmas light display attraction, get off the couch, and visit!
Winter City Lights is an enchanting Christmas light show near Washington, DC. The attraction offers festive activities for groups, families, and couples during the holiday season. A tour of light displays featuring snowflakes, reindeer, and more will surely put everyone in a cheerful, festive mood. Discover this magical experience: call (888) 720-1112 and visit Winter City Lights for an unforgettable holiday outing.
Below, we discuss a few aspects of an outstanding Christmas light display:
A Variety of Lights and Colors
A great Christmas light show offers plenty of eye-catching variety, including a mix of colors, lasers, and strobes in vibrant hues of red, green, white, and light blue—the list goes on! When visiting an exhibition of bright colors and lights, it's easy to be dazzled by the beauty of it all.
Winter City Lights has everything from twinkling string lights to larger-than-life displays. The attraction includes a 1.5-mile-long trail of dazzling lights, structures, and stations. Moreover, it features a 52-foot-high Christmas tree and a 200-foot diameter light canopy that dance to programmed light shows and artificial snow.
Festive Music
There's nothing like caroling with your favorite festive tunes while admiring a beautiful Christmas display. A great light show attraction provides a complete experience when paired with classic holiday songs playing in the background. This way, visitors can sing along while they take in all the sights. Singing along not only adds a special touch to your experience but also makes for treasured memories you can look back on for years to come.
Winter City Lights completes its enchanting experience with classic Christmas tunes in the background. Moreover, many light displays are synchronized with festive music to create an immersive holiday experience. Further, this jolly music helps set an inviting atmosphere and spark the spirit of the season in all their welcome visitors.
Fun Activities and Treats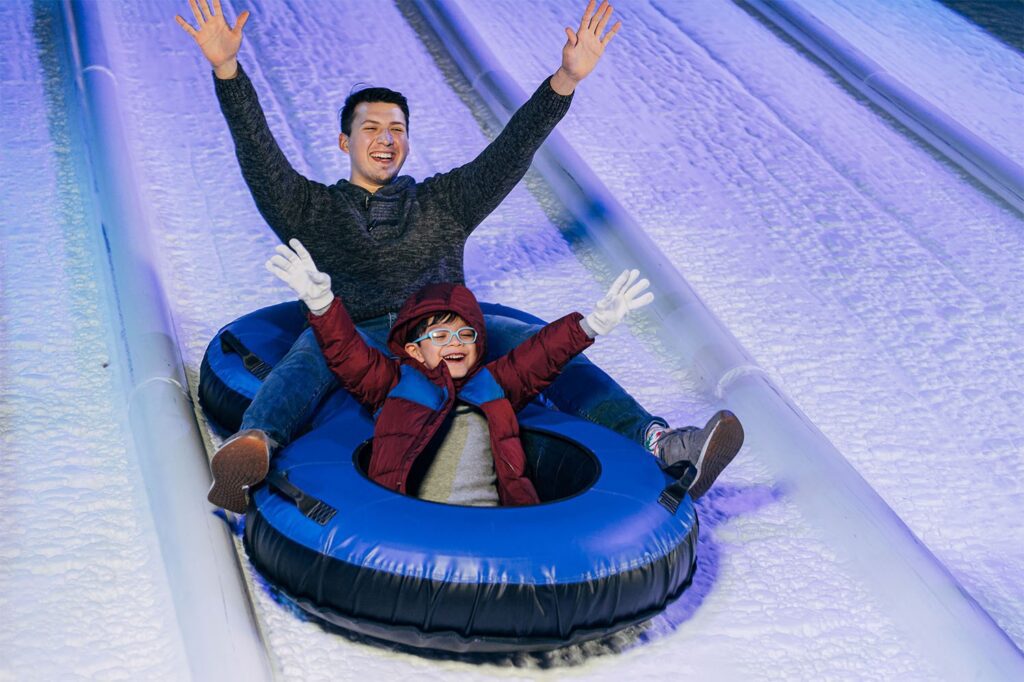 Along with your favorite holiday songs, great attractions are activities all visitors can enjoy. Look for warm holiday drinks—perfect for those chilly winter nights! Moreover, some attractions provide concessions, offering snacks and even hot food. By adding these extra activities and treats, holiday light shows can create complete, memorable experiences visitors won't soon forget.
At Winter City Lights, guests can enjoy diverse activities to round out their holiday outings. From axe-throwing to snow tube rides, there are options for everyone to enjoy. Plus, the location offers a decorated 5-acre mulched compound featuring bonfires, tables, chairs, and more. Visitors can indulge in an incredible concessions menu, including pizza, burgers, fries, desserts, and—of course—hot chocolate.
Visit the Best Christmas Light Display Near Washington, DC
Given all the elements that make up the best Christmas light displays, visitors will find something that speaks to them. If you're looking for something fun this holiday season, check out Winter City Lights near Washington, DC! The location also hosts the Field of Screams Maryland Halloween attraction—event planners transform it into their winter wonderland. Don't miss your opportunity to make this Christmas season special! Just call (888) 720-1112 for more information.