How to Revive Your Holiday Spirit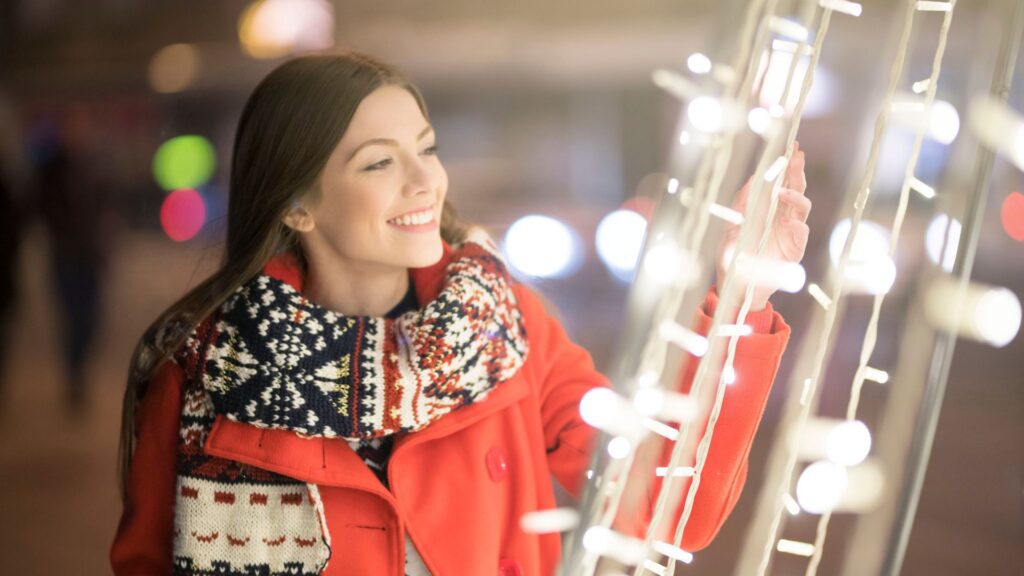 For children across the country, Christmas is the happiest and brightest time of the year. Gifts are one reason for this, but so are the festive air, time off from school, and jubilant activities that occur throughout the month. While adulthood and its stressors may test these joys, even the busiest individuals can revive their holiday spirit with proper activities: date nights, decorating, festive movies, and more. The surest bet to reinvigorate holiday cheer is to visit the best winter wonderland lights and decorations in the DMV: Winter City Lights.
An 18-acre compound with over 1 million twinkling lights and snow every night, Winter City Lights is the newest holiday tradition for Baltimore, MD, residents. Among the highest-ranking Christmas light displays in the country, their attractions include a 1.5-mile decorated trail, a 52-foot-high programmable Christmas tree, and a 200-foot-diameter light canopy. The debut season drew visitors from up and down the East Coast, so call (888) 720-1112 to reserve your ticket or learn more about this year's festivities.
Below, we explore some strategies to spark your holiday spirit during the Christmas season:
Use Acts of Service as Gifts
If the aphorism "It's better to give than to receive" is true, Christmas is your chance to prove it! You need not break your bank to purchase things for all your friends, family members, and colleagues. Instead, try acts of holiday service: donate to a food bank, bake cookies for less fortunate community members, help a sibling with housework, or otherwise. The gestures don't have to be extravagant to make an impact.
These tasks take only time and effort, yet they can mean more to recipients than tangible gifts. Such connections encapsulate the sincere value of the holiday season.
Date Nights
Although you may prefer giving to receiving, they are not mutually exclusive. For instance, you could gift a date night with your significant other and enjoy it with them. Numerous activities imbue the Christmas spirit and facilitate face-to-face time: ice skating, sleigh rides, Christmas tree shopping, and cooking! We also suggest enjoying a romantic evening at the DMV's most enchanting winter wonderland.
Decorate Your House
Most Christmas celebrants recognize the characteristic decorations—pine trees, twinkling lights, garland, mistletoe, and so on—as a fundamental aspect of their traditions. So, how better to inspire festive cheer than decorate your home? Whether you do so with family, friends, or solo, decorating for Christmas is an all-ages activity that can make fond memories or recall them. Plus, you can use the outstanding decorations and light displays at Winter City Lights for inspiration. See whether you can outdo our team's efforts!
Watch Christmas Movies & Listen to Holiday Tunes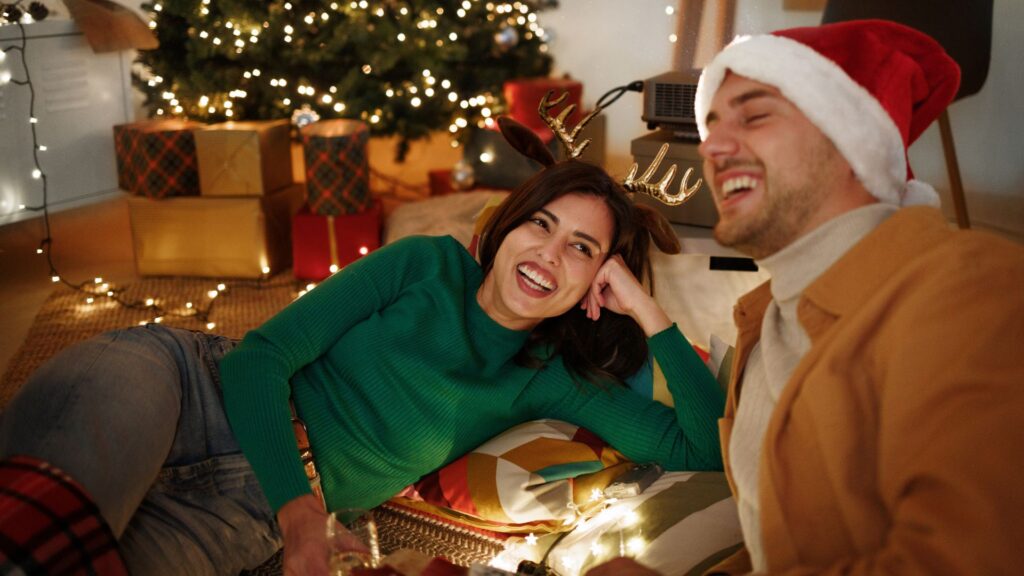 Another integral activity in Christmas traditions, watching holiday flicks sparks nostalgia in adults for holidays past and excitement in children for Christmas morning. This pastime requires little effort yet transports individuals through time and space. Plus, the available options range from classics (It's a Wonderful Life, Rudolph the Red-Nosed Reindeer) to more recent releases (Elf, Home Alone) and even niche subgenres (Christmas horror movies)!
In a similar vein, you could turn on some holiday tunes. Popular streaming services have innumerable Christmas playlists—you could listen to the different options year-round! Better yet, make a personal playlist or try caroling.
Visit Winter City Lights
Finally, immersing yourself in a winter wonderland can engage all your holiday spirits. Winter City Lights adopts aspects of numerous holiday activities—timeless tunes, visual splendor, and an intimate atmosphere—to create a singular experience for visitors. Your attendance comes with no pressure: just show up and enjoy their Christmas attractions!
A Winter Wonderland Lights Show Awaits Baltimore, MD, Residents!
Start a new Christmas tradition with winter wonderland lights and snow at Winter City Lights! Folks from Baltimore, MD, and the surrounding region flocked to their attractions last year and raved about the sights and sounds they discovered! Put on by Steelhead Productions, the same team behind the award-winning Field of Screams Maryland, Winter City Lights will enchant and invigorate all who enjoy the holiday season. Get details about the attractions and tickets by visiting our website or calling (888) 720-1112.