6 Christmas Activities for the Family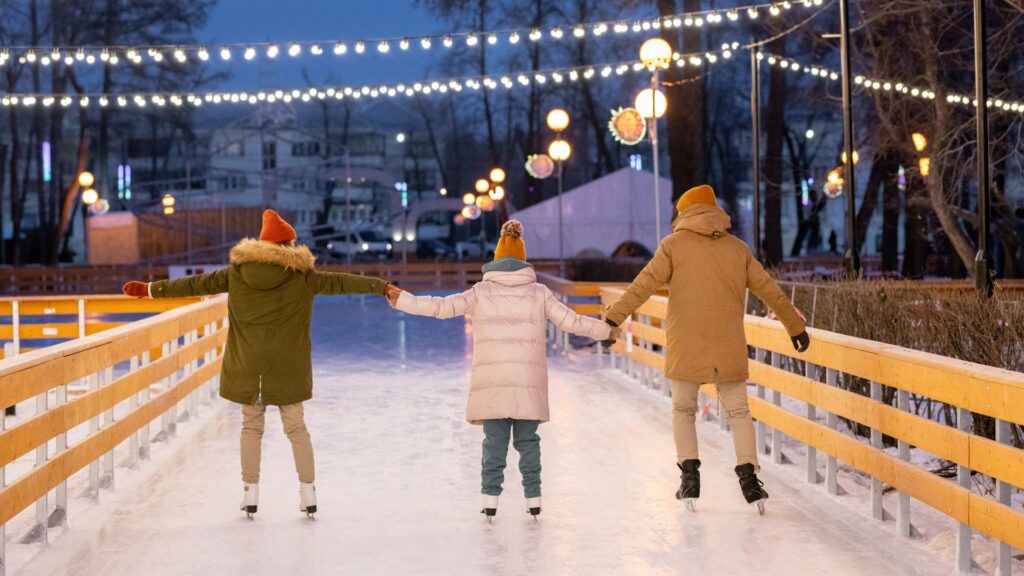 Winter invites us to think outside the box as we plan get-togethers. While cold weather may tempt us to stay cooped up inside, dreaming of spring, we can still find fun activities to share with loved ones! Families can go ice skating, take fun group photos, and attend a dazzling Christmas light show to get into the holiday spirit and make memories to last a lifetime.
So, check out Winter City Lights this holiday season. From the same team behind Field of Screams Maryland comes an enchanting Christmas show for people of all ages. Residents in and around Alexandria, VA, looking for something fun to do for the whole family or spice up a holiday date night can explore and bask in the glow of outdoor holiday decorations and twinkling lights across 18 acres. For details about their tickets and experiences, call (888) 720-1112!
Below, we describe 6 holiday season activities for the whole family:
Go Ice Skating
A classic wintertime activity, ice skating is a wonderful way to spend time with your family while having fun and getting fresh air! Kids can race one another around the rink while couples take it slow and hold hands. Many such attractions also offer concessions, so you and your loved ones can enjoy a mug of cocoa after skating.
Take Family Photos
Is there a better time of year than Christmas to don matching sweaters, romp in the snow, and snap some family photos? You need not hire a professional photographer to capture exceptional images, either—a standard smartphone can take excellent-quality pictures to last a lifetime.

This activity also offers a perfect opportunity to send family photos to loved ones, especially those you haven't seen in a while who would love an updated portrait! Choose an appropriate setting, pick out suitable outfits, and figure out good lighting—but don't forget to have fun while you do it! Silly, candid shots can be as good as formal ones.
Give Back to Your Community
The holidays are a time for giving—what better way to give to your community than donating your unwanted belongings? Or volunteer your time at a soup kitchen? Make it a point to collect old items from your home to donate to children in need, or head over to your local grocery store to fill up on nonperishable and canned items to donate.

Making charity part of your family's holiday tradition helps teach them the importance of giving back and showing love to people who need it most. It can also help them appreciate the non-material things they share.
Decorate Cookies
Baking and decorating cookies is another traditional holiday experience that caters to the whole family! Whether you use a new recipe from your favorite show, one passed down from generation to generation, or something you've never tried, time in the kitchen with your family offers some special memories.

Better yet, share the cookies you make with friends and family to spread love and joy! Baking is a form of self-care that can reduce stress and get people together. Take your mind off your holiday to-do list and share some sweet treats with loved ones!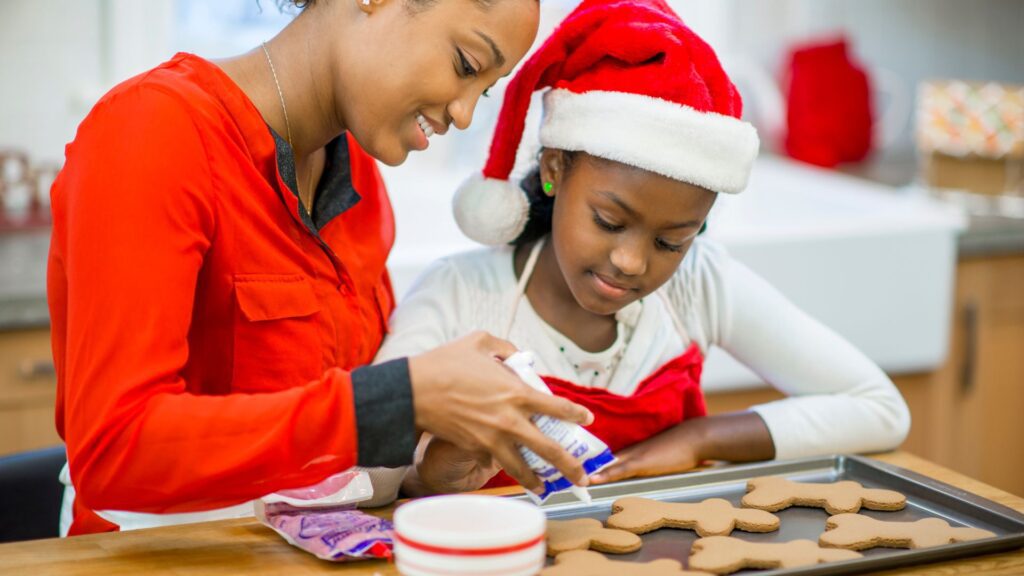 Watch a Classic Holiday Movie
After playing out in the snow or racing around the ice rink, watching a classic holiday movie can round out your winter's day! Theaters frequently screen holiday classics throughout the season, so keep your eyes peeled for announcements from your local theater!

You have many family-friendly holiday movie options: Rudolph the Red-Nosed Reindeer, Frosty the Snowman, The Grinch, and more. Whether you go to the theater or binge-watch something on Netflix, you can expect to feel the holiday spirit!
Visit Winter City Lights
The perfect attraction for the holiday season is Winter City Lights. Their Christmas light show comes with hot chocolate, snow tube rides, and a 52-foot Christmas tree! The compound also contains 14 bonfires, a 200-foot diameter light canopy, and over 1 million twinkling lights across 18 acres. Get cozy and enjoy the scenery with your entire crew this holiday season.
An Unforgettable Christmas Light Show for Alexandria, VA, Residents
The holiday season allows us to make memories, return to beloved pastimes, and show love to those we care about most. The Christmas light show at Winter City Lights is guaranteed to dazzle and amaze all who enter with their holiday light displays, bonfire area, snow tubing, and more. Alexandria, VA, residents can check out the fun for themselves over the end of November and throughout December. To learn more about Winter City Lights tickets and scheduling, call (888) 720-1112 today!