Where to Celebrate Christmas in the DMV Area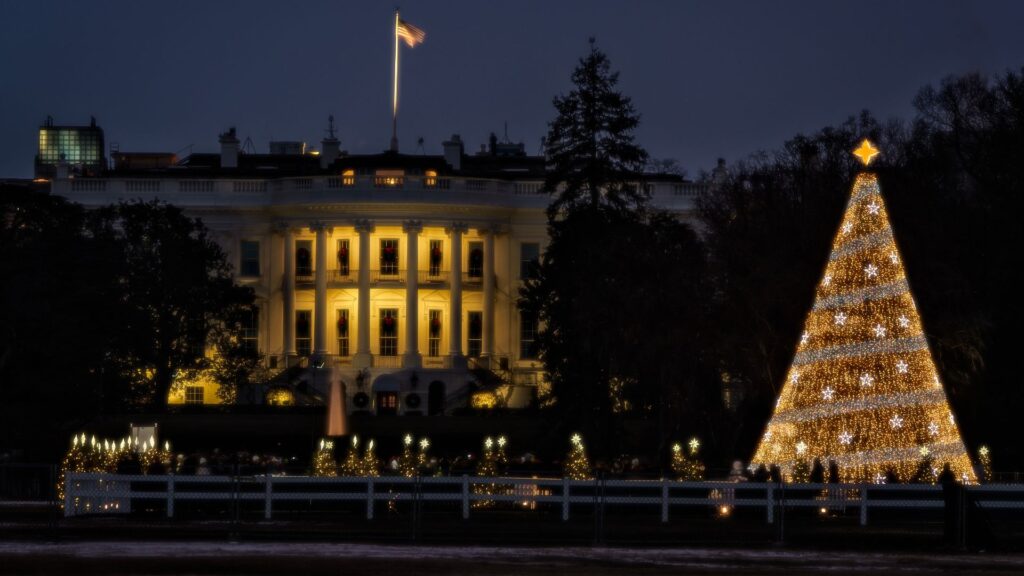 When the holiday season once again approaches, families across the country start planning festive activities. After all, Christmas allows everyone to come together and celebrate with family, friends, and loved ones. One of the best ways to enjoy Christmas in the DMV area is by partaking in the enchanting events around our nation's capital. From dazzling light displays to Christmas markets, plenty of places can inspire your holiday spirit. Use the most wonderful time of the year to explore the best places for Christmas celebrations in the DMV area.
Winter City Lights is a must-see attraction for those living in the DMV area. This enchanting Christmas event debuted last year to stunning success: it was ranked #2 in the US by Country Living thanks to its twinkling lights and vibrant, awe-inspiring colors. Use the opportunity this holiday season to stroll through the winding paths, take in the jolly sights, and create memories that will last a lifetime. For more information on Winter City Lights' Christmas lights show, visit their website or call (888) 720-1112.
Below, we list several DMV Christmas attractions to visit this holiday season:
National Christmas Tree
Every year, the sitting President of the United States illuminates the National Christmas Tree in President's Park. The main tree, which stands 30 feet tall, is surrounded by 56 smaller ones, each representing a state or US territory. You can see the National Christmas Tree on display from the first Friday in December until the first week of January.
Downtown Holiday Market
The Downtown Holiday Market at Penn Quarter is a winter staple in Washington, DC. From mid-November until Christmas Eve, the open-air market features over 150 artists and artisans selling handmade gifts and crafts. Enjoy live music, hot cocoa, and delicious food while you shop for unique Christmas gifts.
Mount Vernon by Candlelight
Take a trip back in time with Mount Vernon by Candlelight, a special program that provides a rare opportunity to see George Washington's estate illuminated by candles. While you take in the beauty of one of the most historic homes in America, listen to carolers sing, watch dancers perform, and enjoy complimentary ginger cookies and spiced cider!
Winter City Lights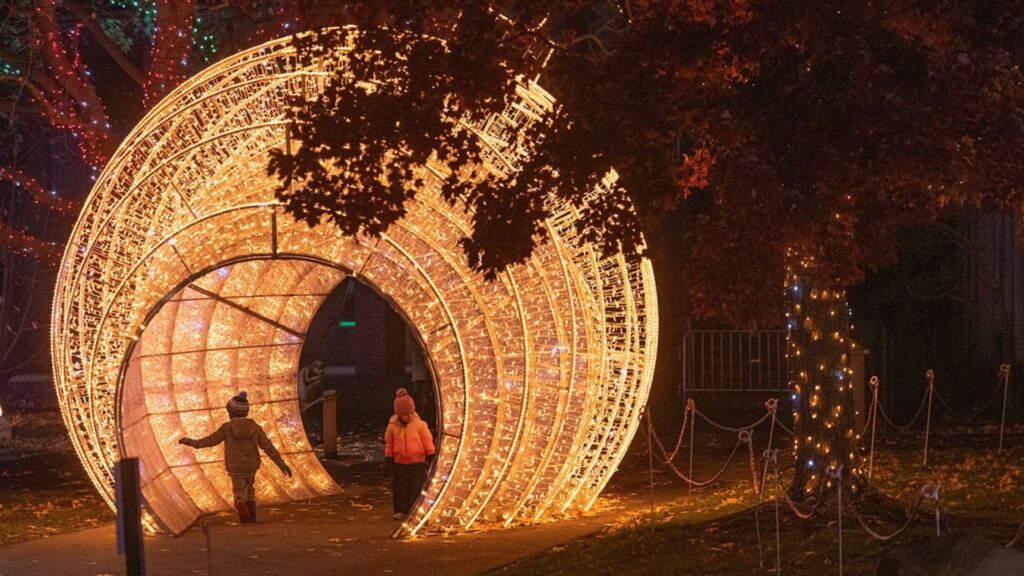 Winter City Lights is the light show of the holiday season and Maryland's premier Christmas attraction. Located in Olney, this winter wonderland is on the same site as the popular Field of Screams Maryland Halloween attraction. With its stunning display of twinkling lights, towering Christmas trees, and festive decorations, Winter City Lights is a must-visit destination for families and couples alike. Stroll through the illuminated pathways, sip hot cocoa, and marvel at the brilliantly lit displays!
Discover an Enchanting Christmas Celebration in the DMV Area
The holiday season is the best time of the year, and there are plenty of places for Christmas celebrations in the DMV area. Spend time with your family and friends by departing from the fireside and participating in the fantastic events and activities near the city. From Winter City Lights to other nearby attractions, there's somewhere for everyone to create holiday memories. Learn more about Winter City Lights' Christmas lights at (888) 720-1112.